Advance Setting
In the Advance Settings tab, you get additional features like:
Add additional Emails
You can enter multiple emails in this field so that whenever the module is deactivated for any reason, an email is sent to the following email accounts informing them of the stopped IDP services.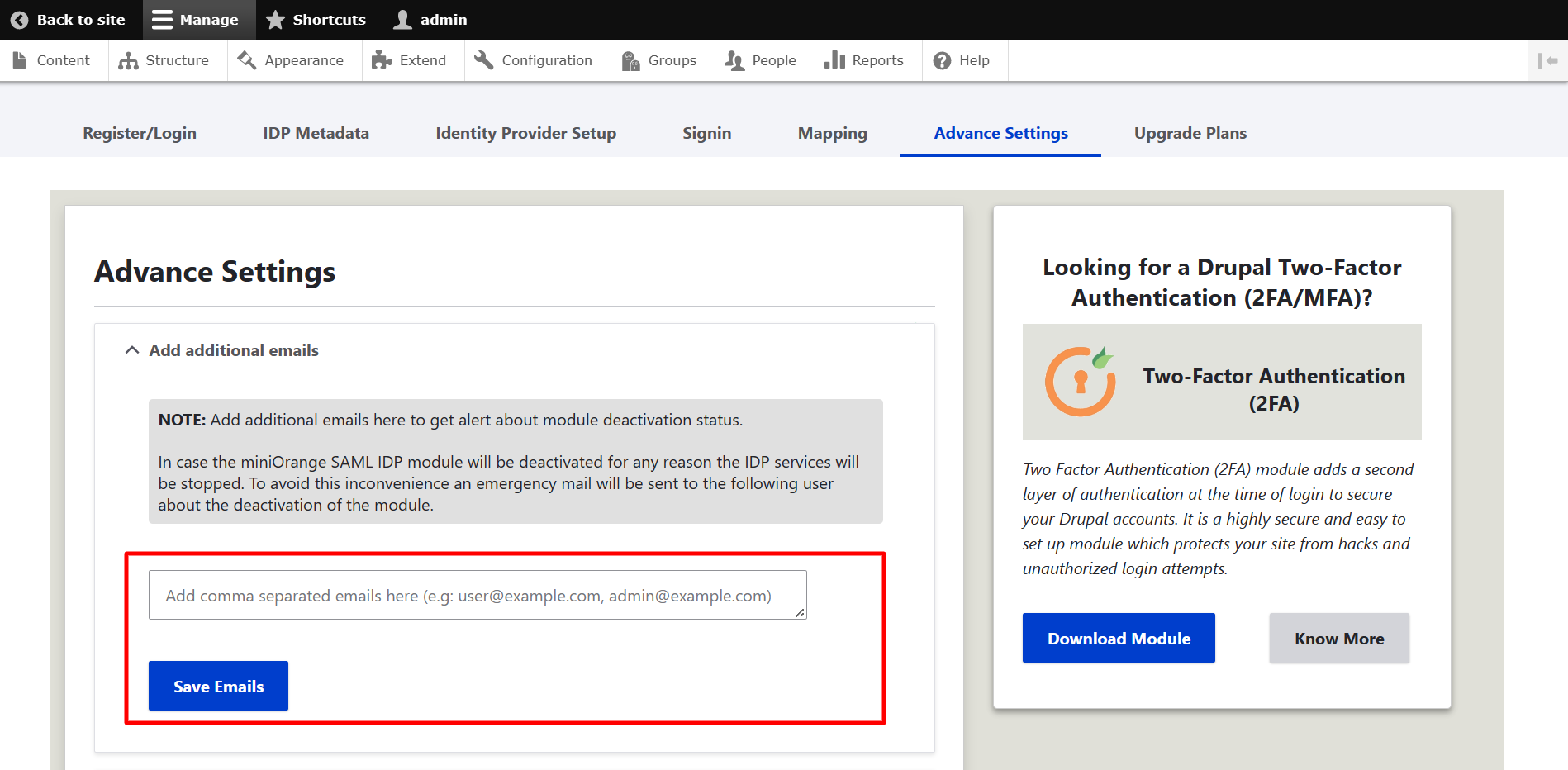 Import / Export Configuration
Whenever you have to change your drupal instance this feature is of great help to you. This feature allows you to save and retrieve your module configurations.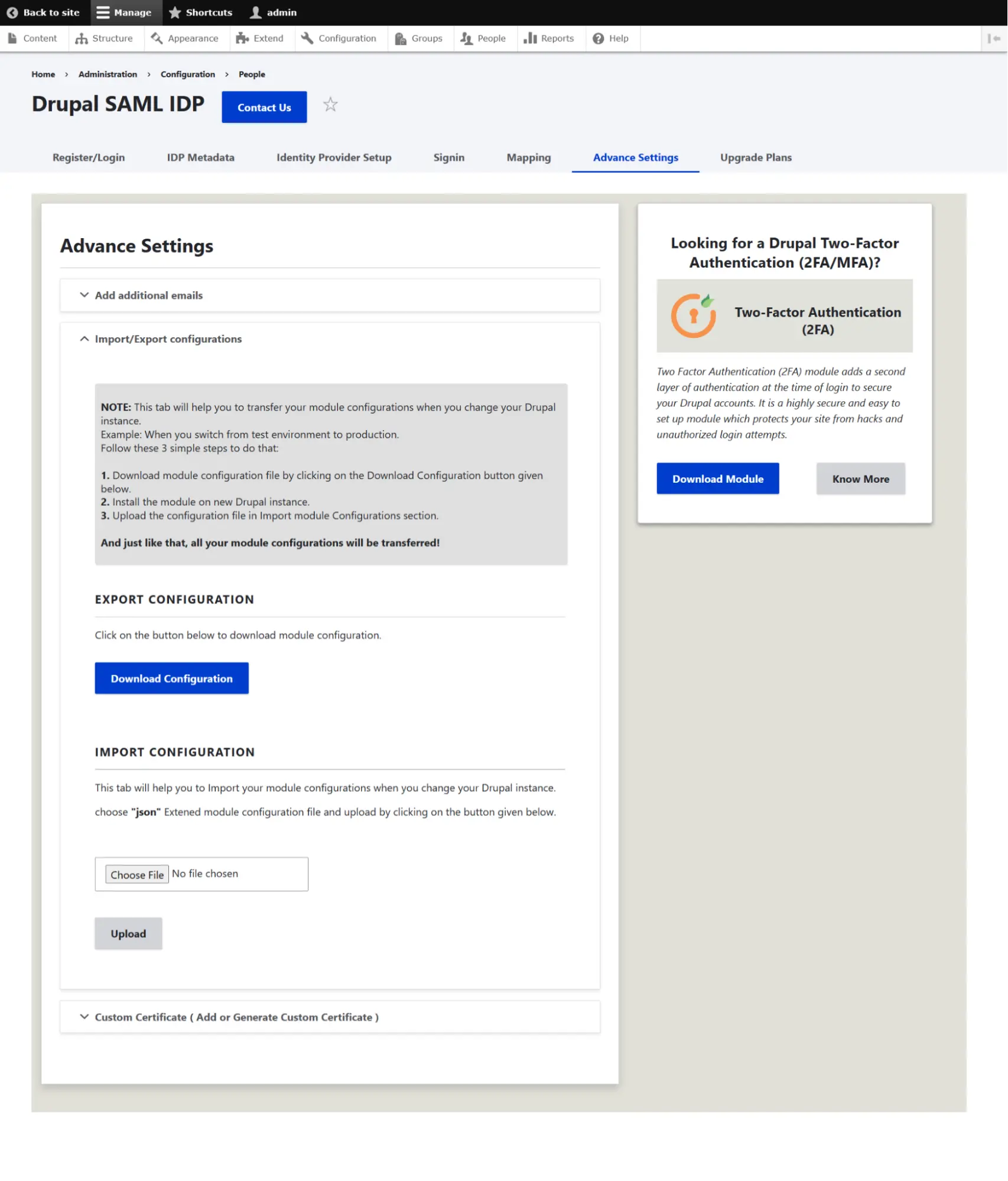 Custom Certificate ( Add or Generate Custom Certificate ):
X.509 Certificate plays a crucial role of security in the SAML protocol. This feature allows you to either upload x.509 certificate or generate a custom x.509 certificate specific to your organization, enhancing the security.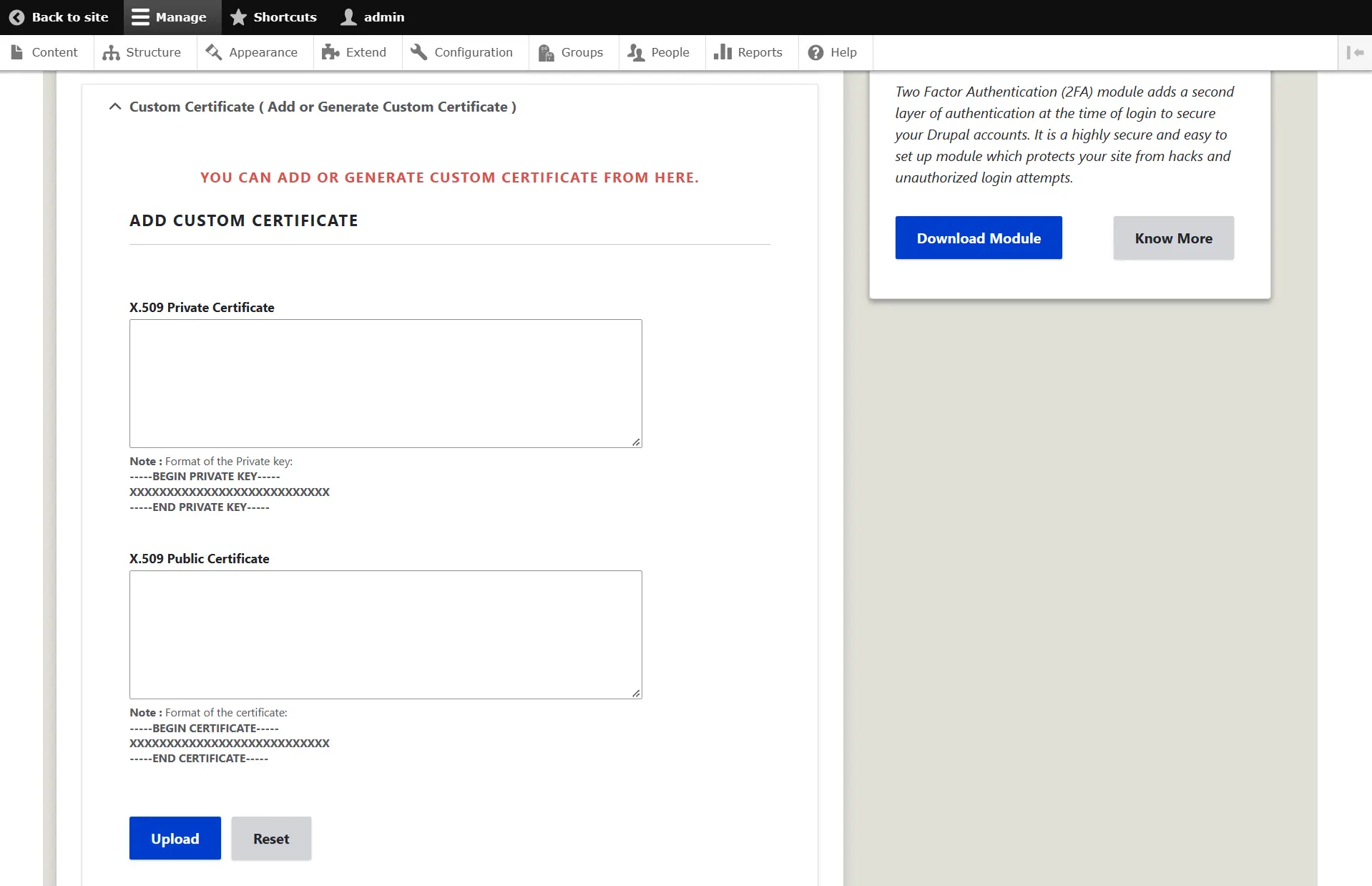 You can also generate custom certificate.