How to Install the Joomla LDAP plugin
---
Pre-requisites for the Plugin
Requires Joomla Version: 3. X or higher
PHP LDAP extension installed.
---
How to download and install the plugin
From the Joomla Marketplace
Click on System -> Install -> Extension on your Joomla site.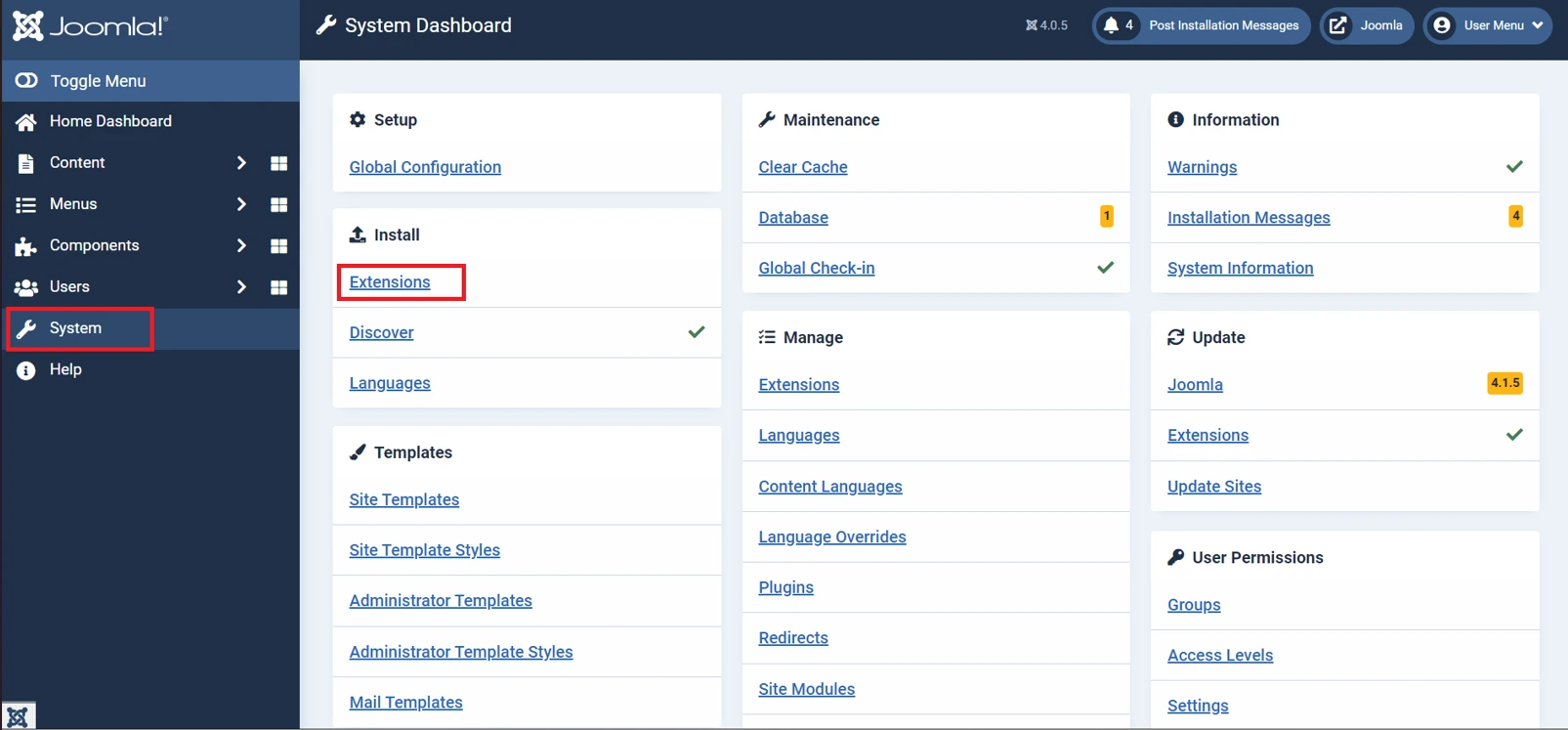 Search for miniOrange LDAP under Install from the web and select the LDAP Integration with Active Directory and OpenLDAP – NTLM & Kerberos Login plugin.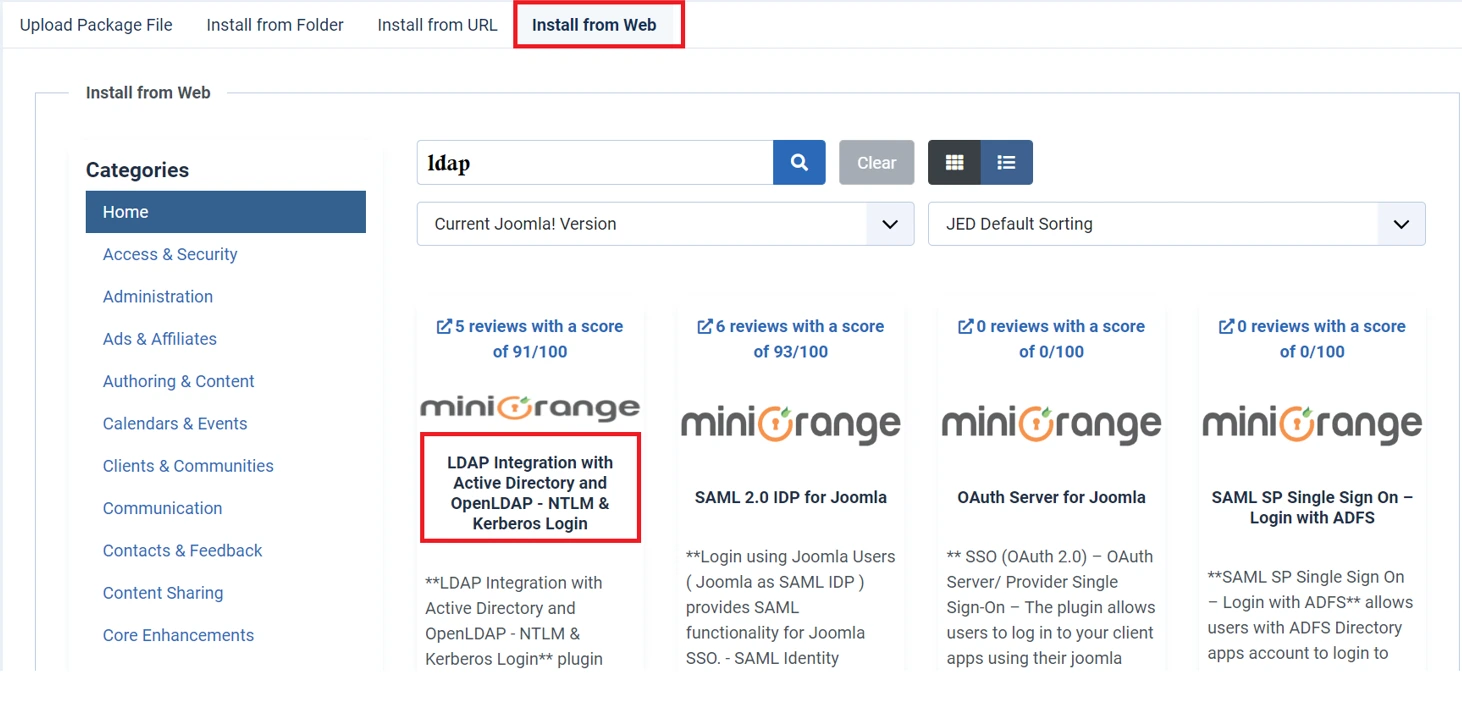 After selecting the plugin, click on the Install plugin.

Now click on install again.

After the installation is successful, to navigate to the miniOrange LDAP plugin, click on the 'Start Using miniOrange LDAP plugin' button as shown below.